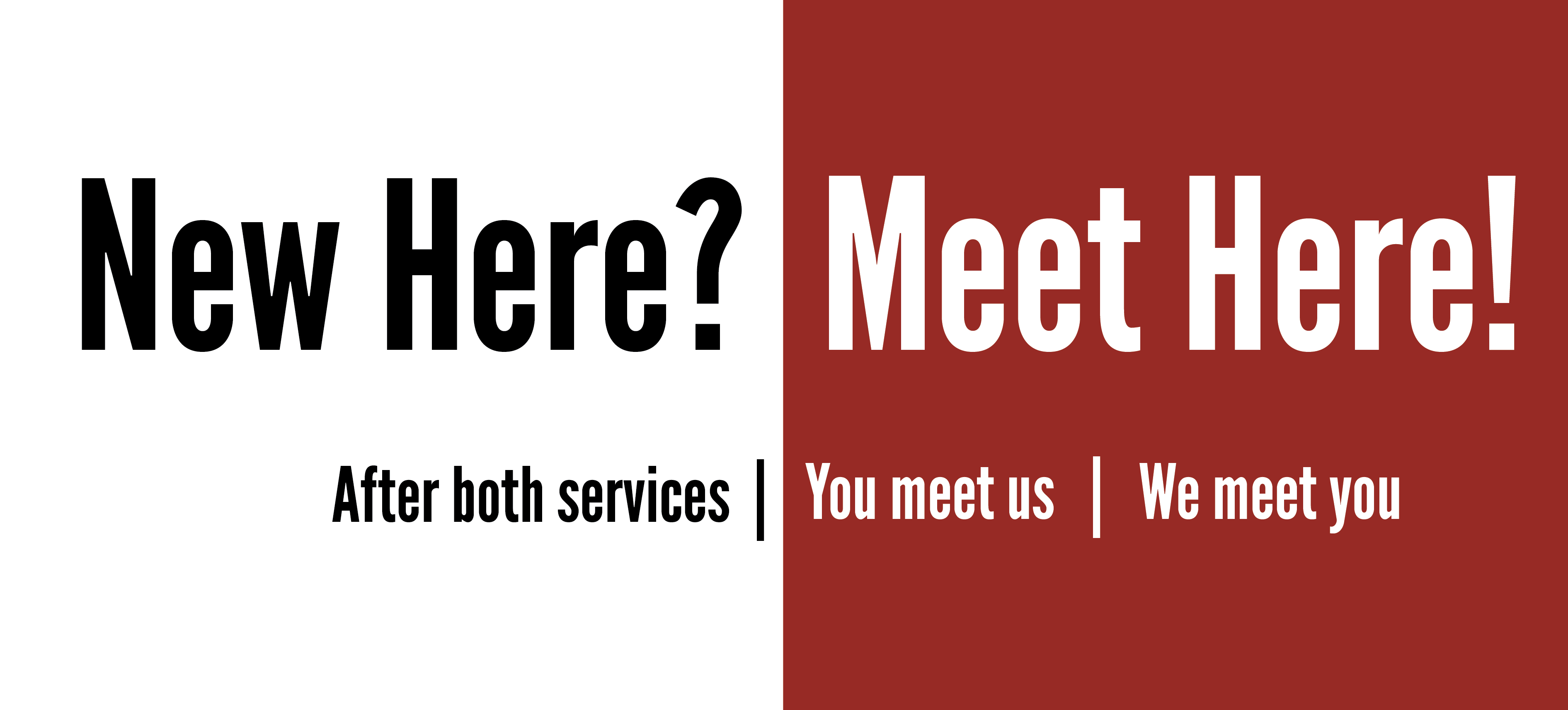 New Here, Meet Here
If you've been attending Calvary for a short time and haven't connected with Pastor Lee and the rest of the staff yet, we invite you to a little reception after each service (9:30 or 11AM) in Seminar 2.
Find Seminar 2 directly to the left of the stage.
Expect casual conversation and some snacks. We look forward to meeting you and getting to know you a little bit!